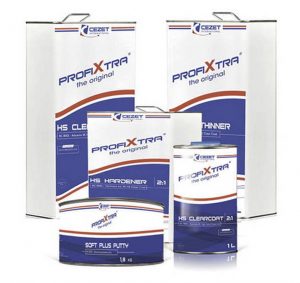 Thanks to our years of experience and continuous development, our car repair paints are known for their high quality, fast drying, convex gloss and gloss retention, even after a longer period of time.
ProfiXtra car paints meet all technical conditions and are developed and produced in-house in the Netherlands. We therefore guarantee consistent quality.
ProfiXtra car paints have an excellent price-quality ratio. Comparable products from large competing companies are often many times more expensive and offer no better properties than the Cezet car repair paints.
.